DEKEYSER & Partners is a partnership specializing in wealth and estate planning, business law and tax law, whose head office is in Brussels.

It offers a quality alternative to large-scale law firms in Belgium. Its members share their experience as practitioners, lecturers and speakers.

Manoël Dekeyser's expertise in tax planning and business matters, beginning in 1986, has allowed him to reunite other practitioners, who share the same philosophy as him, endowed with complementary competences.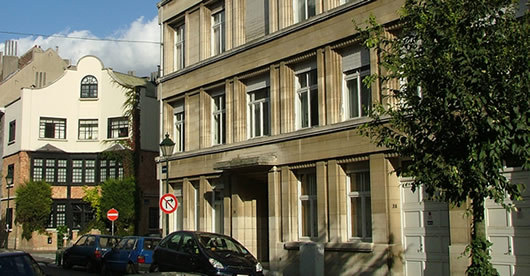 The firm's strength is based on its concern for quality and the competence of its members, and their strong wish for personal availability and for maintaining a direct relationship between the partner in charge and the client.

Trust and imagination are important features as regards the search for original solutions and a way to develop long-term relationship with clients.

After two years in auditing (PriceWaterhouseCoopers), Manoël Dekeyser acquired a wealth of professional experience, first with a major Belgian law firm (CMS De Backer), then as a partner in a large French law firm based in Paris (Berlioz & Co) associated with American and English firms (Mc Dermott, Will & Emery, and Paisner & Co), up until 1997 when he set up his own firm with colleagues who became his partners.

Since 1999, the firm has been based in calm and comfortable Art Deco style offices, favourable to the thought and discretion required for the cases dealt with, in a district in the centre of Brussels chosen by numerous law firms.